About ten years ago I googled How to Start a Blog and it became the turning point in my life. Sound dramatic? Well the change it made in my life is nothing short of a blessing. Learning to start a blog was just the beginning, but once I learned how to make money blogging, our lives were changed. Our family went from barely being able to make ends meet to being able to support my entire family from blogging. Because we can run the blog from anywhere in the world, we can travel when we want, and have a flexible schedule that allows us to live the life of our dreams.
Why am I telling you this? Because anyone can do it. You can do it. Yes, YOU.
Although it took me over two years to make a good, full time income – today it's easier than ever. With ad networks, affiliate programs, companies who want to sponsor blog posts…. the potential for earning six figures is completely realistic. So I want to walk you through step by step on how to start a blog in under 15 minutes.
*this post contains affiliate links*
HOW TO START A BLOG
So when you start learning how to start a blog, you have to choose one of two paths…..
Blogspot OR WordPress
WordPress is my answer, hands down. Why?
There's a lot more flexibility in WordPress, along with tons of options just not available on Blogspot.
Every highly successful blogger I know uses WordPress – and if you start on Blogspot (and want to actually grow your business) you'll want to move eventually.
Most brands who work with bloggers prefer WordPress blogs because they are so much more professional and it means you're taking blogging seriously. Why not start off on the right path from the beginning?
The investment is pretty minimal – you can run a blog with BlueHost for about $40 a year, complete with a domain name. Sweet, huh?
Ready to learn how to start a blog on WordPress? Then let's get started! We're going to walk through it on BlueHost.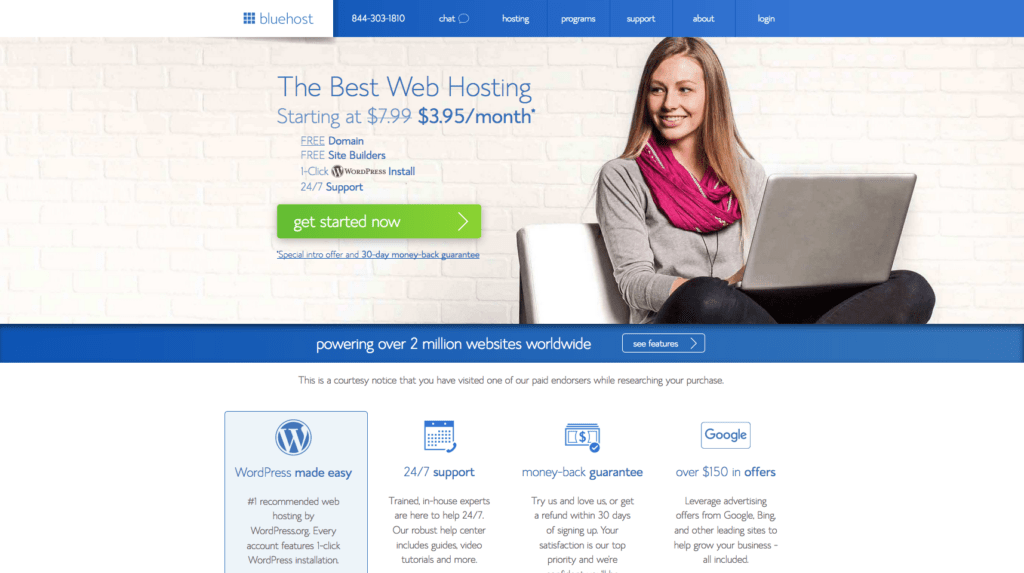 STEP ONE: Find a host. If you're just starting out I recommend BlueHost. It's easy to use and will walk you through the process step by step. And if you make a mistake, it's ok. They offer 24/7 support that helps you out (I got in a jam myself, so I had to call and found them incredibly helpful!)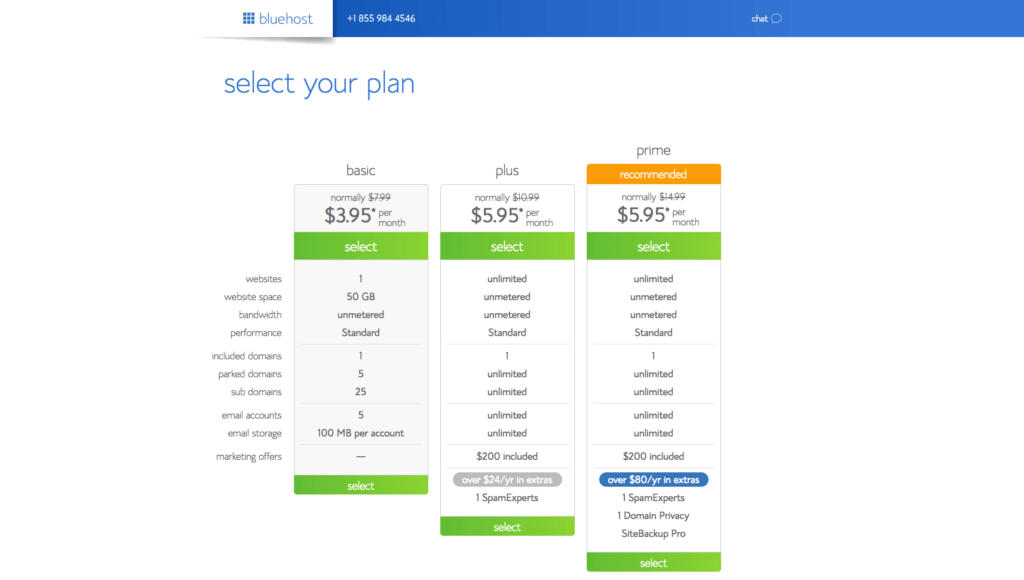 STEP TWO: Choose a plan. Bluehost starts at $3.95 a month, which is perfect for a beginner. It will set you up on a shared server, you get a free domain name and you get a free domain-served email address. (PS – that alone can be over $300 a year on other services.)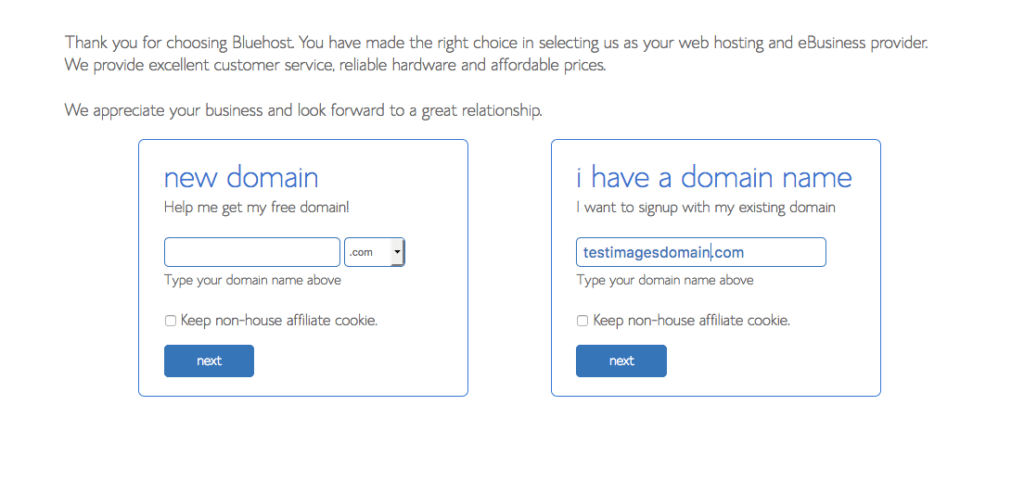 STEP THREE: Pick your domain name. You get a free domain name when you sign up with Bluehost, or if you've already purchased you can use a domain you already own. TIP – when choosing a name, think things through. If you're doing a craft blog, try to have craft in the URL – same for recipes, DIY, sewing, etc. Your domain name is pretty important, so think it through. I wanted a landing page for my own name, which is why I went that direction.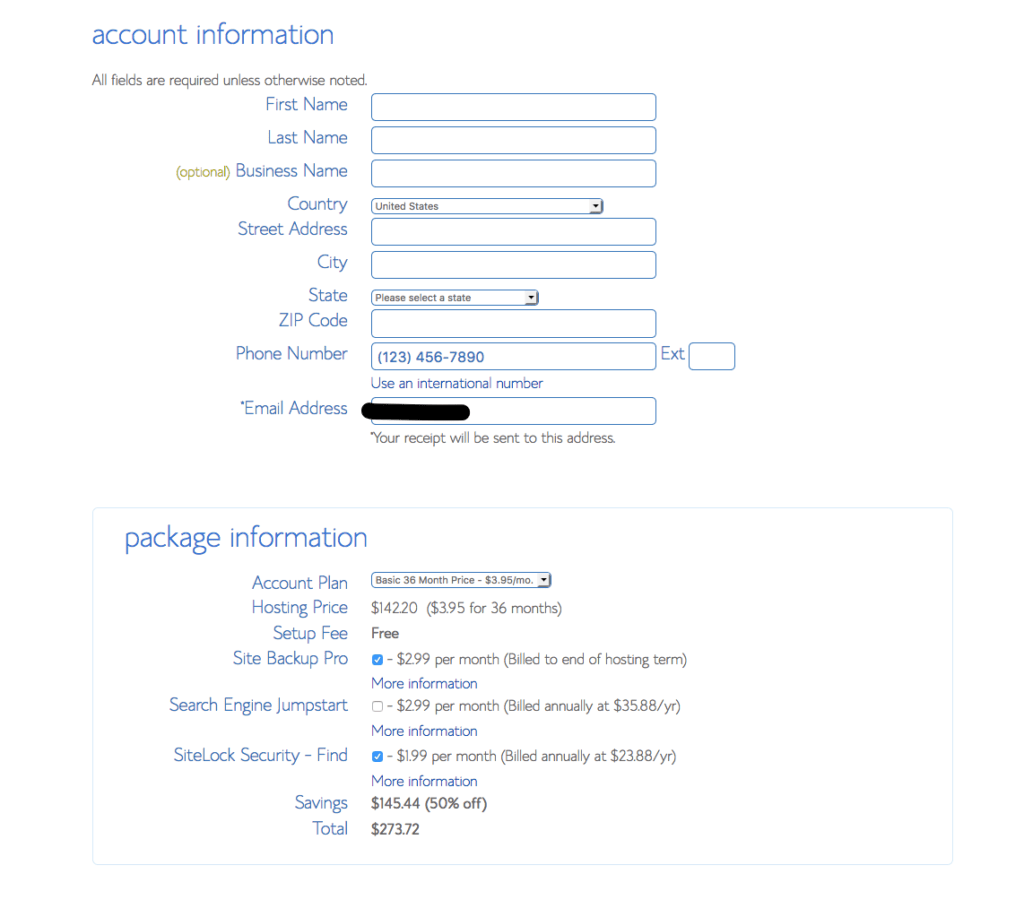 STEP FOUR: Create an account on Bluehost. Not only will this create an account so you can purchase, but it will also be your info for your dashboard. Next, follow through with all the payment info (after you've read the fine print, of course!)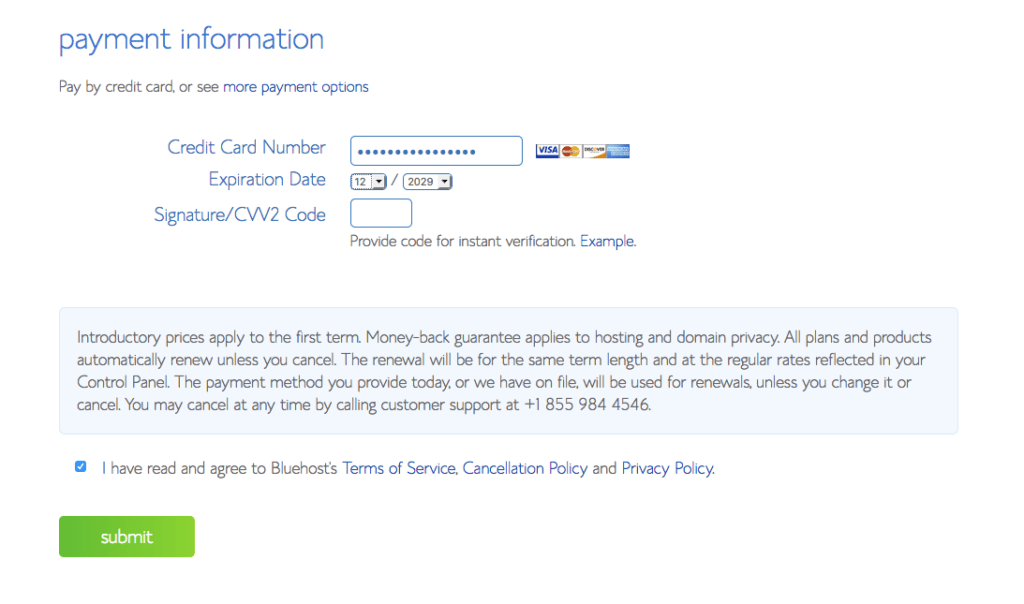 STEP FIVE: Submit your payment information (make sure you read the terms & policies!)

STEP SIX: Set up your account password. Be sure to jot it down where you can remember it!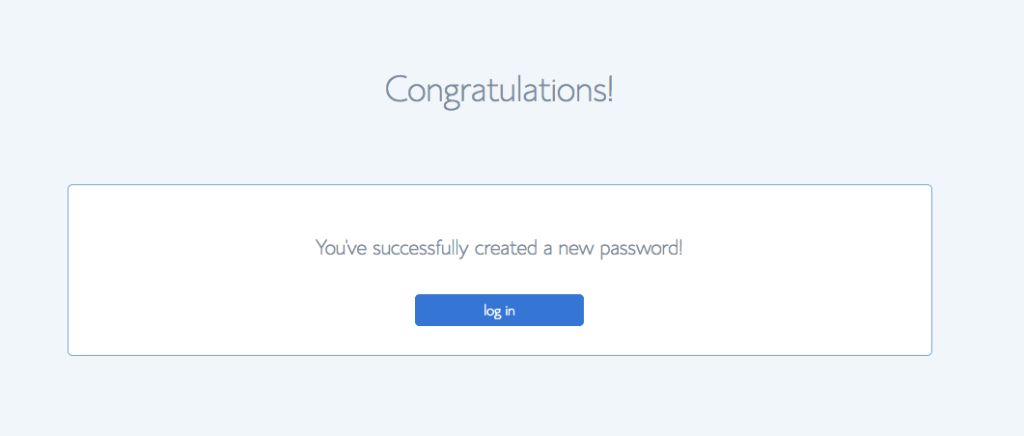 STEP SEVEN: Log into your dashboard. After you get into your Bluehost Dashboard, you'll be able to go in and add in WordPress. Look under the WEBSITE tab and click on INSTALL WORDPRESS.
STEP EIGHT: Install WordPress. You can let Bluehost do it for you (for a reasonable fee) or you can do it yourself. Let's go with free.
STEP NINE: Choose the domain to install it to. Usually it pops up the correct one, but be sure to verify that it's right. If not, select the correct one in the drop down box. You'll set up your password, etc. Then check your email to check for details. Click CHECK DOMAIN, then it will give you the option to install. After you click that and it is finished, then you're going to need to go over to your admin panel of your blog.
STEP TEN: Log into your WordPress dashboard. You can find it at YOURBLOGURL.com/wp-admin.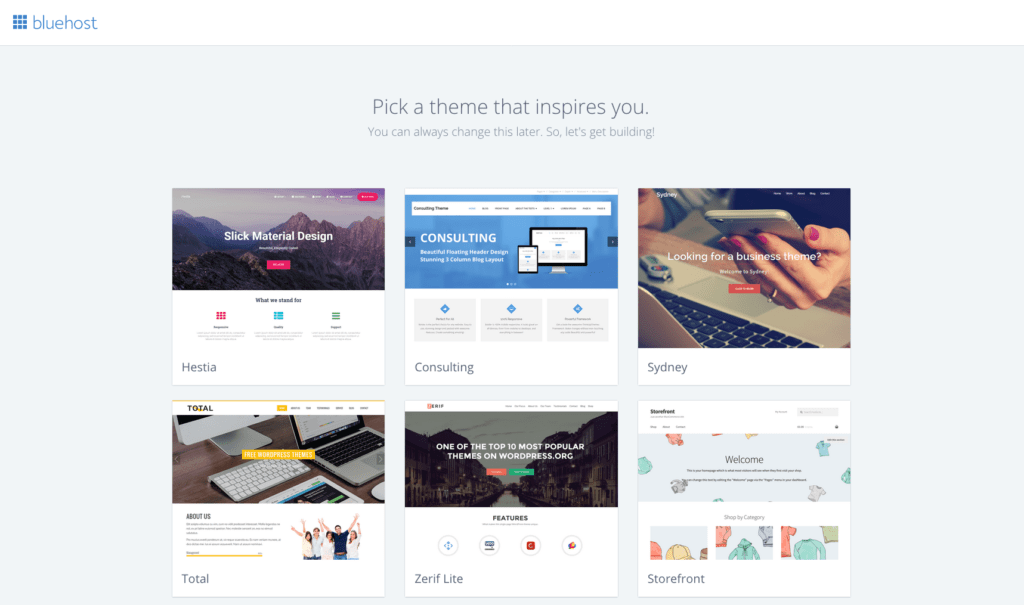 STEP ELEVEN: Choose your theme. You can choose a paid theme when you're installing through Bluehost (there's tons of great options!) or you can use a free theme. You can tweak things as much or as little as you'd like.

STEP TWELVE: Start your site! Once you've got your theme installed, you're ready to start putting content onto your site.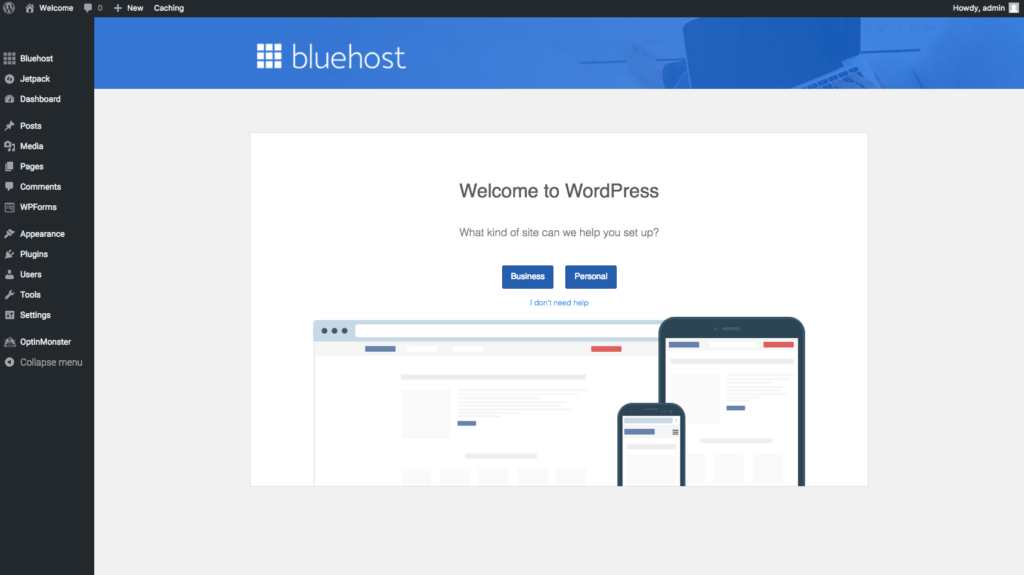 STEP THIRTEEN: Start to set up your site. You'll go through a series of questions to help guide you on where to go.
STEP FOURTEEN: Get ready to launch! This is the exciting part… because this is where your blog will actually become LIVE! So click on "launch"…
STEP FIFTEEN: Give your site a title (this blog would be GINA LUKER) and description (mine is "all about the business of blogging.")
Then you're ready to write! See – it's really easy when you know how to start a blog. This whole process takes less than 15 minutes from start to finish. If you need more help, you can always log into your account on Bluehost & find helpful links + more.
Now that you know how to start a blog, let me show you how to make money blogging!
If you start a blog I'd love to see it! Just leave a note below in the comments so I can stop and say hello!